We have a HUGE SELECTION of Belts and Buckles.
From copper patina and brass to our stylish Sierra Silver Collection,
we have the perfect buckle to accentuate any belt!

TIP - When finishing the edge of a belt, first remove the sharp corner
with an edge beveler. Then, apply Gum Tragacanth and rub briskly
with circle edge slicker. The Gum Tragacanth will not only prepare the
edge for burnishing, it will also help preserve the burnished finish. A
final finish of an edge coat will further protect the edge.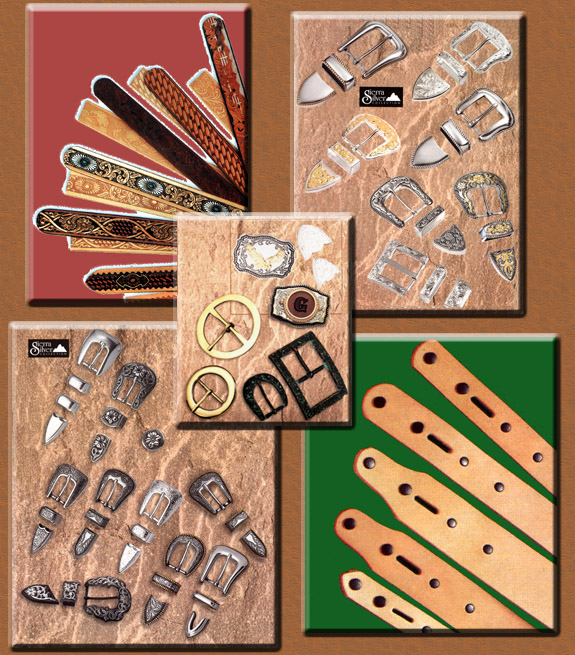 Embossed Belt Blanks - No tooling required, just trim and finish!
Our belt blanks are pre-cut from quality carving cowhideand are deeply
embossed with finely detailed designs. All you do is trim the strips to
the desired length, punch the sizing holes, dye and finish, then add your
favorite buckle or buckle set. Snaps are pre-set and buckle slots are
pre-punched.