How is leather sold? The most economical way to buy leather is to purchase it exactly like it comes from
the tannery. In this form, leather is usually priced by the square foot and sold as a complete hide. The size
is measured on measuring devices at the tannery. Leather comes from the tanneries in various shapes and
sizes depending on its intended use and the animal from which it came.

For ease of handling during tanning, large animal hides are usually cut into smaller sections (sides,shoulders,
bellies, etc.) at the tannery. Skins of smaller animals such as calf, goat, pig and reptiles are tanned and sold
in their original shape.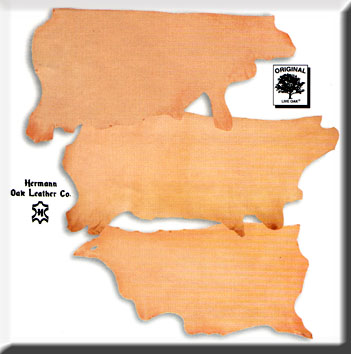 We have a HUGE SELECTION of leathers for all your crafting needs!

Our top quality hides are tanned for leathercrafters who demand the finest carving cowhide money can buy.
Just Dampen the leather and carve your patterns. It's that simple to use! Smooth grain, top quality leathers
are known for their long life and superior performance.

We also have 15 different colors of upholstery hide, 20 different colors of chap sides, deer skins, elk skins,
rawhide goat, pig suedes, garment chamois, lamb skins, PYTHON skins, rabbit skins, and a full selection of
cowhide rugs.
Our new catalog features over 120 FULL-COLOR pages of nothing but LEATHER!
Email us HERE to order one. Only $5 (refunded with first order of $20 or more)


Upholstery Hides
3 oz. hides come in 15 analine dyed colors an average 51 sq. ft.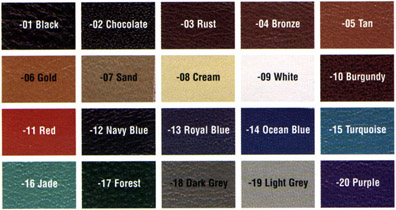 Chap Sides
3 to 3.5 oz. chrome tanned sides are available in 20 colors , and average 23 sq.ft.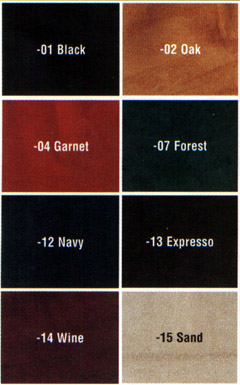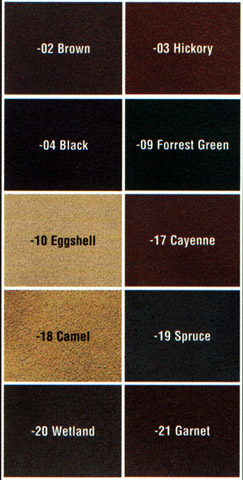 Super Softy Pig Suede Vogue Garment Splits
Luxuriously soft and supple leather, an excellent Popular cowhide bends buffed to a smooth,
choice for dresses, skirts, tops, jackets, vests and buckskin-like suede. Ideal for a variety of different
other fine garments and accessories. The skins projects including garments, light weight chaps,
are usable right to the edge, so there is very little purses, pouches, children's moccasins and more!
waste. Skins are 1.5 to 2 oz. and average 8 sq. ft. Soft, supple and tough! Choose form 10 colors. Skins are 2 to 2.5 oz. and average 8 sq.ft.