History comes alive with our Native American selection! What a great way
to introduce a child to the enchantment of a bygone era. Chosen for value
and authenticity, these items are educational and sure to create life-long
memories. Of course, we supply adult projects,too, for the dedicated as
well as the casual heritage buff, including many how-to books and patterns.

We can also supply projects, crafts and leather supplies to youth groups
including schools, Church groups, Boy Scouts and Girl Scouts!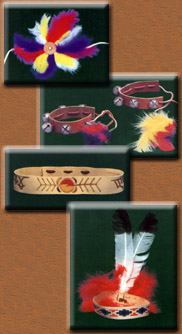 Necklace kits of all styles! Headbands, Arm bands and Bells!



Adult and Youth Vest Kits Headdresses and Teepee Kits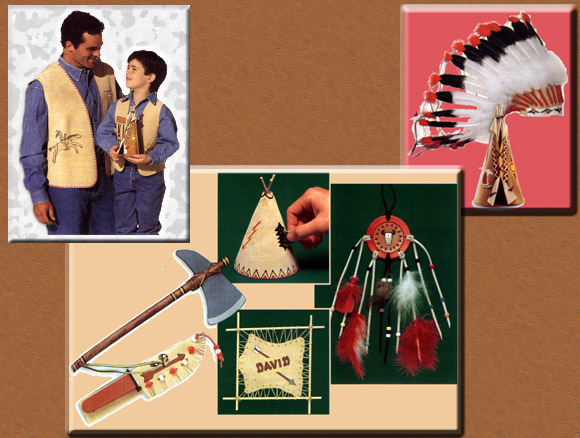 Tomahawk, Teepee Bank, Skin Frame and Mandella Kits





Email us HERE to order our FULL-COLOR catalog!
(Catalog only $5, refunded with first order of $20 or more)