You wanna talk tools? P&D Leather has all the leathercraft tools
you could ever want or need! We've got Anvils, Awls, Chisels, Pliers,
Edgers, Creasers, Bevelers, Slickers, Hammers, Knives, Skivers, Shears,
Branding irons, Border tools, Leather splitters, Cutting mats, Honing oils,
Punches, Light boxes, Tracing film, Edge sharpeners, and the list goes on.

Our new catalog is jam packed with the highest quality tools that money
can buy. Over 132 pages in FULL COLOR! Only $5.00 (refunded with
order of $20 or more!) Get one here.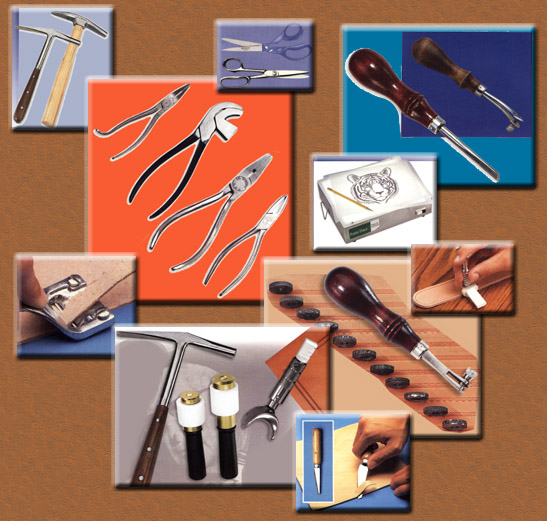 TIP - Never use a metal hammer on your stamps.
It will chip the plating off the tool and when this plating
touches the damp leather, it will leave black spots. The
metal hammer will also glance off the tool and not produce
a sharp impression.